Gifts For Every Shredder
Get them what they *really* want.
Whether they prefer one plank over two, or the backcountry over in-bounds, or park laps instead of powder — we have something for every kind of shredder on the mountain.
For the Do-It-All Darlings
Our one-quiver knockouts do it all just like them
For the Powder Hounds
Allow your froth monster to meet our froth monsters
For the Backcountry Baddies
Your uphill BFF's new backcountry BFF
For the Park Panthers
These true twins pop, lock, and drop for park royalty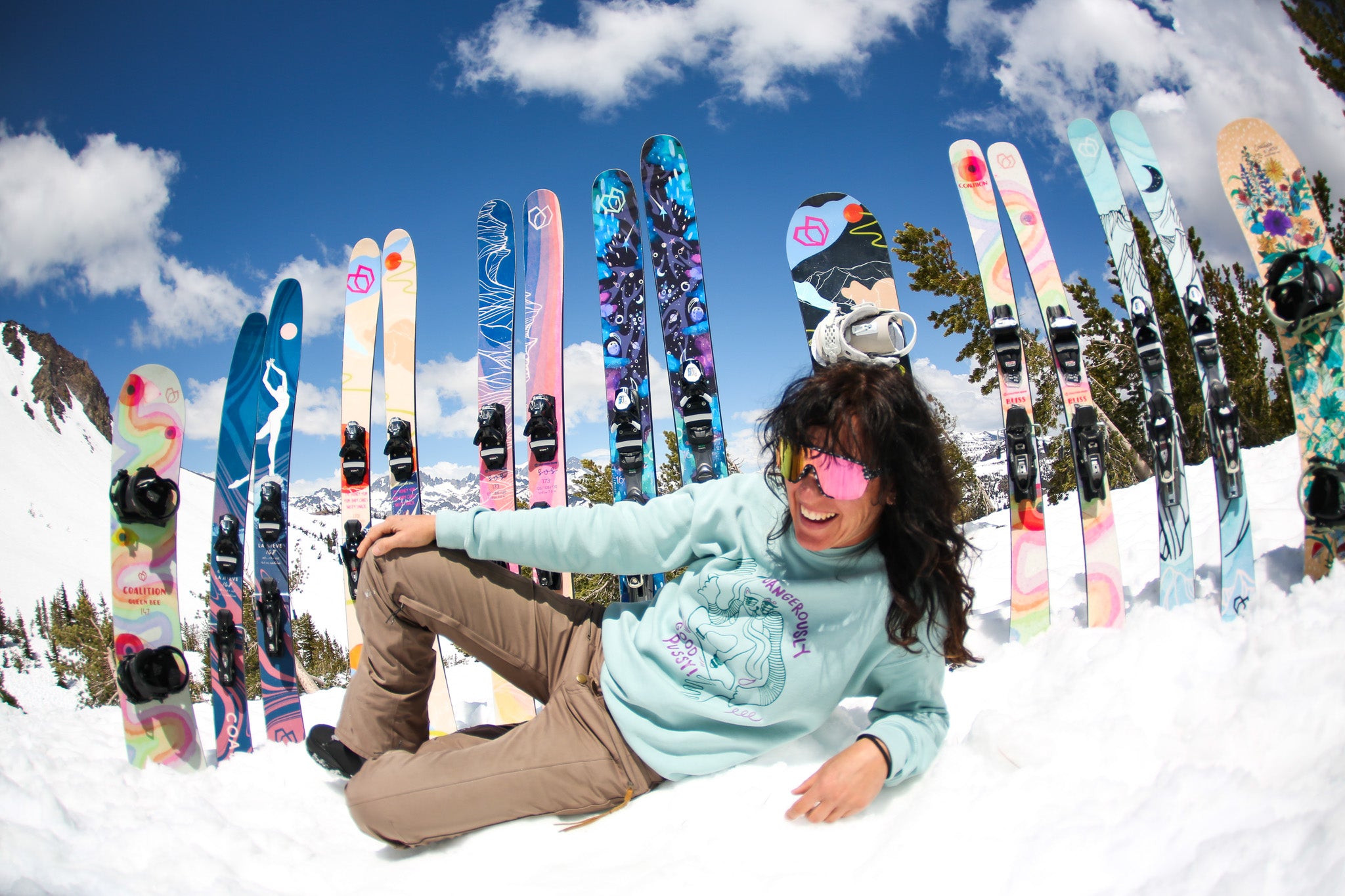 BY WOMEN, FOR YOU
Women Owned & Operated
We knew we deserved better equipment and a community that saw us, heard us, valued us, and put us front and center. So we said goodbye to shrink-it-and-pink-it and toxic bro culture and said hello to something more: a community that values camaraderie over competition, solidarity over sending, and compassion over cuntery.
BECAUSE YOU DESERVE IT
Building An Inclusive Community
From the beginning, we've been willing to do and say what our peers won't. There is no place for the status quo, no room for hanging back, no time for wait or play it safe. In everything we create, we aim to make a positive impact in the world of snowsports and beyond. And that's what makes us different.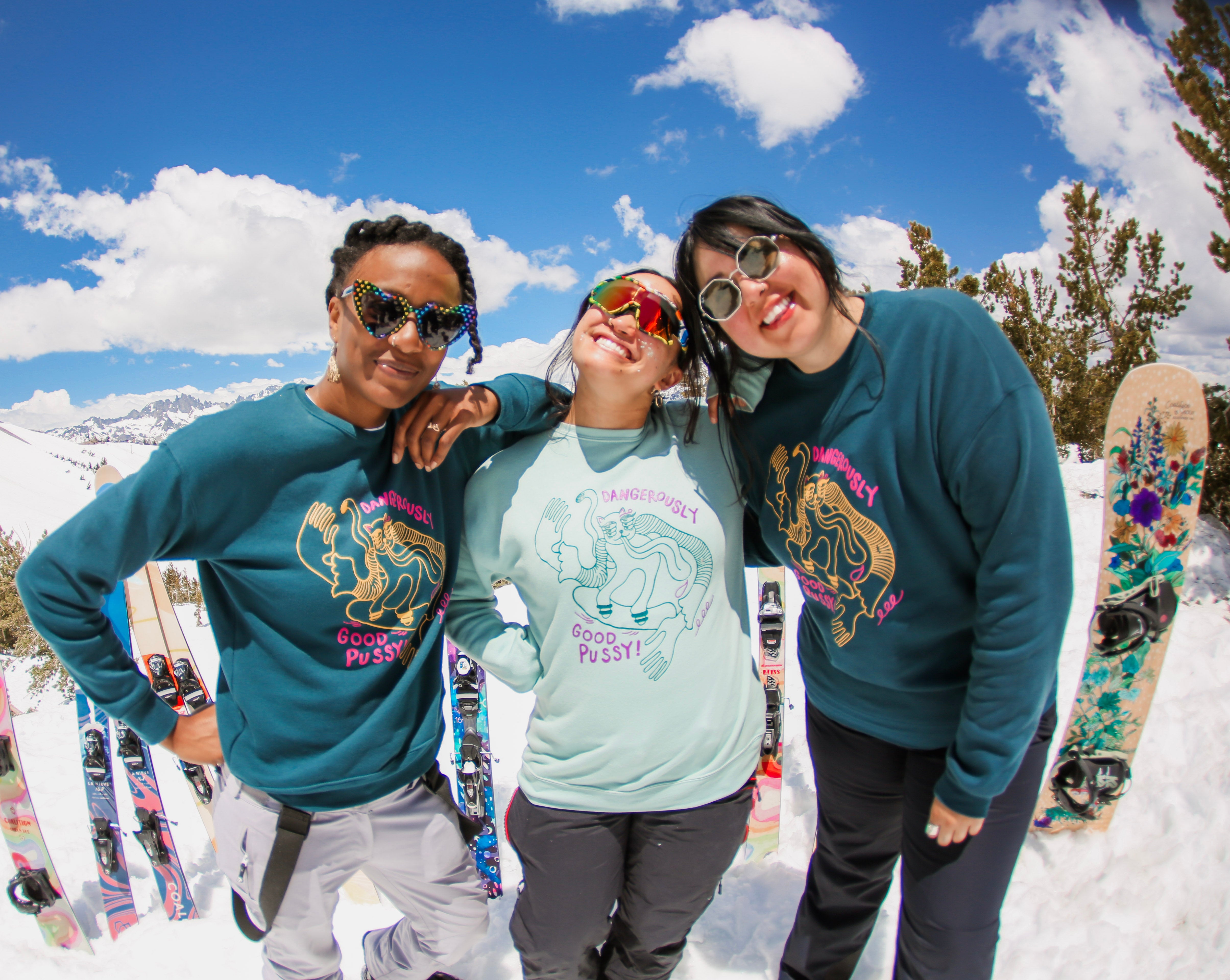 ONLY THE BEST
Performance Driven
We believe that the recipe for making a kick-ass pair of skis or snowboards has nothing to do with what's between your legs but what's between your ears and in your heart. We start with a concept that meets our unique needs and work with a team of engineers to bring our designs to life. We manufacture in reputable factories that prioritize the health and safety of their team and the environment. We test, bring in our Ambassadors and Athletes (did you know that our skis have been in the Olympics?), refine, and then deliver a finished product to you.